Are you planning to exhibit at a trade show and don't know whether to use a tent or canopy? You're not alone. Many businesses struggle with this decision, yet it is an important one that will influence your event success.
Your marketing team must understand the practical differences between tents and canopies, as well as their respective strengths and weaknesses for trade shows. That way, they'll be able to make an informed decision about which is best suited for your needs.
In this article, the trade show experts at Infusion Displays explore how tents and canopies differ in terms of setup time, cost effectiveness, durability, and overall aesthetic appeal. Learn everything you must know about tents and canopies to find the best option for you, below.
What's the Difference Between Trade Show Tents and Canopies?
When it comes to trade shows, tents and canopies can both be used to create visually attractive displays and provide shade from the sun. However, there are several key differences between the two that should be taken into account when making a decision as to which would best suit your needs.
Tents are typically enclosed structures, designed to provide protection from the environment in all directions. This makes them ideal for longer-term usage, such as when the event spans several days and moving your display is unrealistic.
Alternatively, canopies provide overhead cover, but are open on the sides. This facilitates air flow, simplifies access for your experiential marketers & target audience, and improves approachability.
How to Use a Tent to Enhance Your Trade Show Display
Tents are a great option for creating an attractive and effective trade show display. They provide a wide variety of options for customizing your setup, enabling you to create the right look and feel for your brand.
Choose a tent that is large enough to fit all of your products or services while still leaving room for customers to move around comfortably. The size of the tent depends on the number of items you plan on displaying, so be sure to keep this in mind when making your selection.
Additionally, whether you opt for bright, colorful lights or something more subtle, ensure that you have a good lighting setup in place. Finally, tents are highly customizable, so take advantage by designing a display that reinforces your branding and supports your marketing team.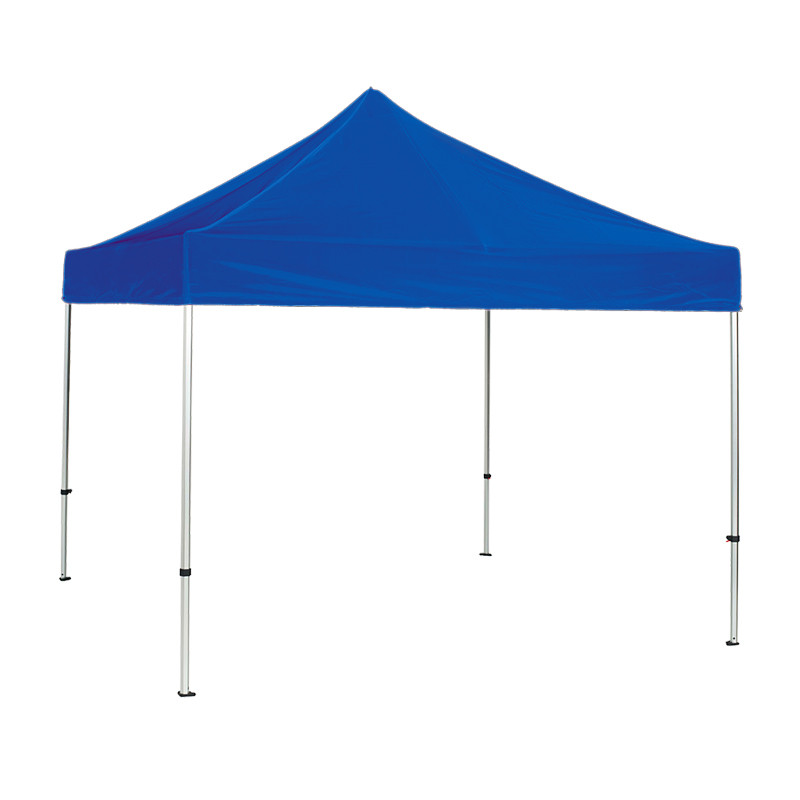 How to Use a Canopy to Provide a Memorable Event Experience
If you're looking to provide a unique and memorable event experience, a canopy can be the perfect addition to their trade show display. A canopy provides protection from the sun while also providing a distinctive visual presence.
You can use a canopy to draw attention to your booth at any event by creating designated areas for particular activities, like product demonstrations or speaker engagements. A canopy over your booth adds a customizable space to support your branding and your marketing team, but doesn't restrict you the same way a tent might.
Event canopies are easy to assemble and dismantle, making them ideal for exhibiting at trade shows and other outdoor events. Canopies offer a large space to showcase your products or services, while remaining lightweight, easy to store, and easy to transport.
Find Tents & Canopies for Your Next Event at Infusion Displays
Create an inviting atmosphere that encourages people to participate — to find the best tent or canopy for your next experiential marketing event, reach out to our team today.